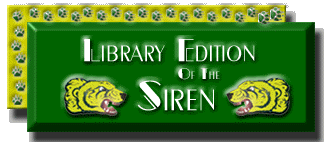 Family Reading Night
The Springlake-Earth Community Library started it's second year of Family Reading Night on October 11, 1999 and it continues to be an overwhelming success. Parents are invited to bring their children to the library to experience the rewards of sharing quality literature and are also given the opportunity to allow students to take tests on Accelerated Reader books.
Family Reading Night will continue for the rest of this school year, Future dates include December 13 and January 10, 2000 and we invite all library patrons to take part in this event.
We appreciate the Tocker Foundation for the grant given in September 1998 that helped initiate this program.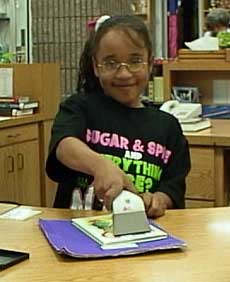 The assistant Alyssa
Brittany and Judith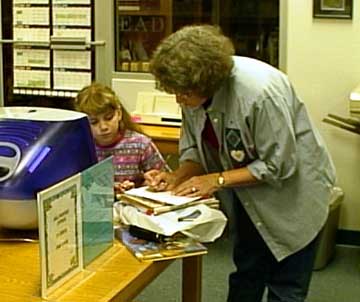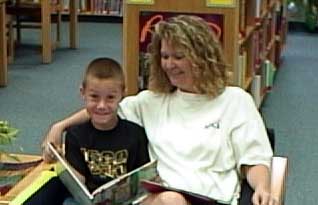 Jonathan and Mom
Matthew being helped by sister Valerie.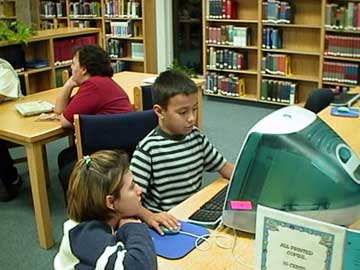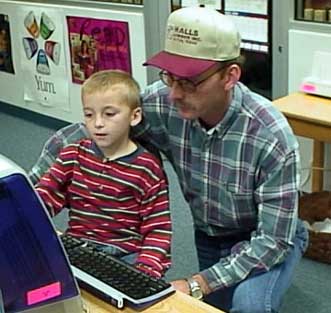 Tyler and Dad
Jace, Cindy and Amanda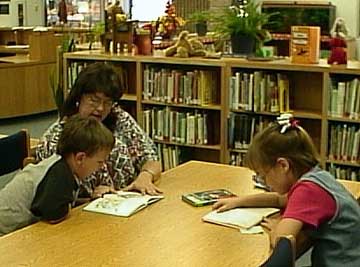 ---