SEHS STUDENT COUNCIL

The S-E Student Council would like to send out a big











to Mrs. Mary Jones. Mrs. Jones retired as Student Council Sponsor at the end of the first semester. Mrs. Jones has been the sponsor for ten years. She has devoted much of her time throughout her teaching career at SE to the Student Council Organization! Mrs. Jones was and is very appreciated!!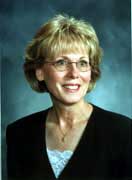 THANK YOU, MRS. JONES!!
The new sponsors for the SE Student Council are Mr. Karl Vaughn and Mrs. Dianna Gilmore. We also would like to thank these two for taking up this challenge! We appreciate them wanting to be a part of our Council.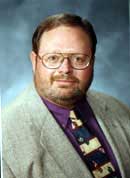 Mr. Vaughn and Mrs. Gilmore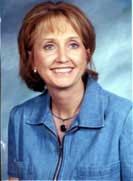 Pictures courtesy of Blunks Studio!

2000-2001 STUDENT COUNCIL OFFICERS
PRESIDENT: IDA
VICE PRESIDENT: MATHEW
SECRETARY / TREASURE: KRISTAL
PARLIAMENTARIAN: HAYLEE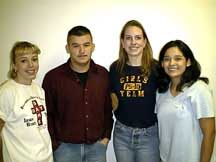 SENIOR CLASS REPRESENTATIVES: BEN & APRIL
JUNIOR CLASS REPRESENTATIVES: BRUCE & LAURA
SOPHOMORE CLASS REPRESENTATIVES: JESSICA & KORI
FRESHMEN CLASS REPRESENTATIVES: CURT & LARRY

STUDENT COUNCIL DISTRICT 5 MEETING... More