Earth Day - April 22
Mrs. Geissler's art class drew pictures to remind others of Earth Day on April 22, 2000.
According to John McConnell, the founder of Earth Day: "Earth Day is the March Equinox. Calling other dates Earth Day diminishes focus on unity in the care of Earth that a scientific, poetic, historic and singular Earth Day can bring.
Earth Day is celebrated at the United Nations each year on the first day of Spring...On Earth Day the United Nations Peach Bell is rung at the moment Spring begins: a moment of global equipoise when people worldwide can join in a renewed heartfelt commitment to the protection and care of our planet."
For more information about Earth Day activities, click on the sites at the bottom of the page.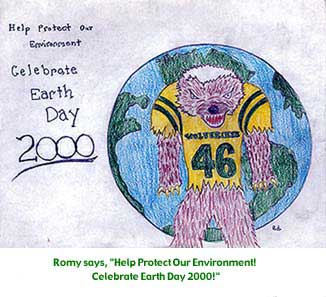 romyjavier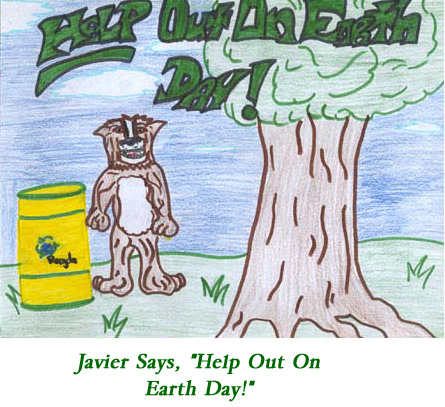 rom

John McConnell, founder of Earth Day
Earth Day in Your School and Community
Earth Day in Your Neighborhood
United States Environmental Protection Agency

Next to Mrs. Geissler | High School Home Page | Back to Art