---
We'd like to introduce our four top point readers in Fifth Grade as of April 17, 2000.
---
Christopher - 228 Points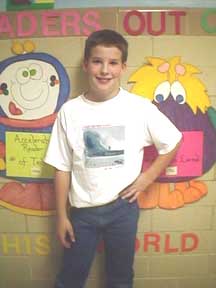 Christopher's favorite book is Lonesome Dove and his favorite author is Louis L'Amour. Yeehaw!
---
Laurie - 186.7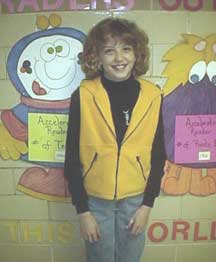 Laurie's favorite book is The Elfstones of Shannara and her favorite author happens to be Terry Brooks.
---
Click here to see more super AR stars