~Pictures from Ann Kelly's Scrapbooks~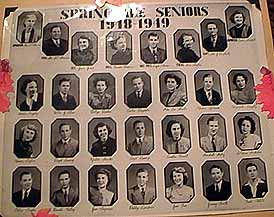 The "49ers"
President: Frankie Bozeman
Vice President: Loyd Skinner
Secretary: Joyce Jones
Treasurer: Ann Clayton
---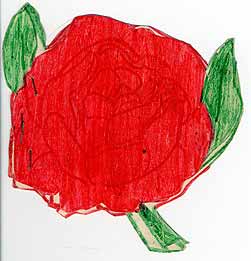 This is her Eighth Grade Program that she designed herself.
---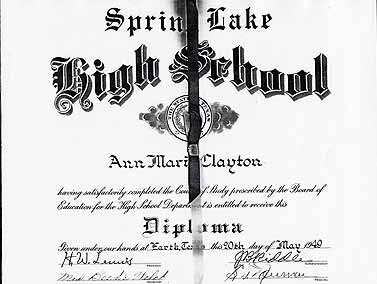 Graduation Diploma from Springlake High School.
Superintendent: J. B. Riddle
Principal: S. T. Newman
President: H. W. Lewis
Secretary: Mrs. Beedie Welch
---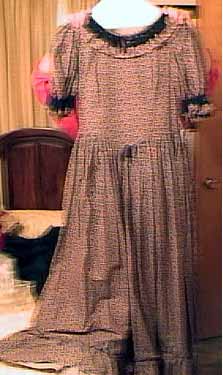 This is her Senior Dress.
---
Back to Ann Kelly
Next to Classes of 1940 and 1941
Next to 1940 Facts and History
Back to High School Home Page
---