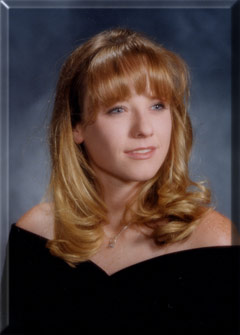 ---
Name: CHELYN
Age: 18
Birthdate:
DECEMBER 27
Hobbies:
HANGING OUT WITH MY FRIENDS
Favorite high school memory:
GOING TO EINSTEIN'S AND STAYING THE WEEKEND IN LUBBOCK
What will you miss most about high school and WHY?
I WILL MISS JUST HANGING OUT WITH MY CLIQUE BECAUSE WE ALWAYS HAD FUN TOGETHER
Who will you miss most from high school and WHY?
RACHEA, BECAUSE SHE ALWAYS MADE ME LAUGH, AND HELPED ME OUT WHEN I HAD A PROBLEM
College you plan to attend:
SOUTH PLAINS COLLEGE, THEN TRANSFER TO THE UNIVERSITY OF TEXAS AT AUSTIN
What are your future plans:
TO BECOME EITHER A NURSE PRACTITIONER OR A DOCTOR
What is your greatest fear in life?
TO CARE ABOUT SOMETHING SO MUCH AND THEN LOSING IT
What is strange and or unique about you?
MY PERSONALITY
What advice do you have to give to the lower classmen?
GIVE EVERYTHING 110% AND YOU WILL SUCCEED
---