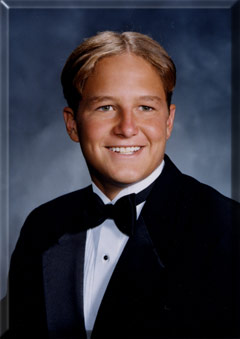 ---
Name: GREG
Age: 17
Birthdate: MAY 26
Pet Peeve:
PEOPLE TRYING TO BE SOMETHING THEY AREN'T
Hobbies:
PLAYING GUITAR WITH BAND E.T.,CHASING GIRLS, AND HAVING FUN
Favorite high school memory:
I DON' T REMEMBER
What will you miss most about high school and WHY?
HANGING OUT WITH FRIENDS
Who will you miss most from high school and WHY?
FRIENDS AND FAMILY
College you plan to attend:
SOUTH PLAINS COLLEGE
What are your future plans:
BE A SUCCESSFUL RECORDING ENGINEER
Most embarrassing moment:
I CAN'T TELL YOU, BUT IT'S PRETTY COOL
What is your greatest fear in life?
FOR MY KIDS TO BE LIKE ME
What is strange and or unique about you?
IT'S A SECRET
What advice do you have to give to the lower classmen?
HAVE FUN WITH MR. VAUGHN
Who is your favorite faculty member, and what do you like most about him/her:
MR. DUTTON; HE'S COOL AND TREATS EVERYONE WITH RESPECT