---
We'd like to introduce our four top point readers in Fifth Grade as of April 17, 2000. By the way, our totals for points for Fifth Grade as of this date are 1901.1 points! Way to go, Fifth Grade!!!
---
Christopher - 197.5 Points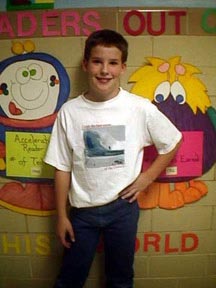 Christopher's favorite book is Lonesome Dove and his favorite author is Louis L'Amour. Yeehaw!
---
Laurie - 183.7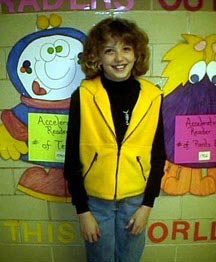 Laurie's favorite book is The Elfstones of Shannara and her favorite author happens to be Terry Brooks.
---
Click here to see more super AR stars