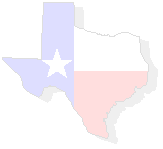 Cross Examination debate, or CX, concentrates on the political and social ramifications of government policy. Cross Examination debate adopted its name from its similarities to debates conducted by lawyers in the courtroom. Each team of two argues one side of the resolution. In CX debate, two sides are argued. The affirmative upholds the resolution by providing a plan which would help solve the problem presented in the resolution. The negative team's job is to present the problems with the affirmative case. Resolutions are debated for an entire year.
This year's debate topic for Cross-Examination Debate is "Resolved: That the United States Federal Government should significantly increase the protection of privacy in the United States in one or more of the following areas: Employment; medical records; consumer information; search and seizure."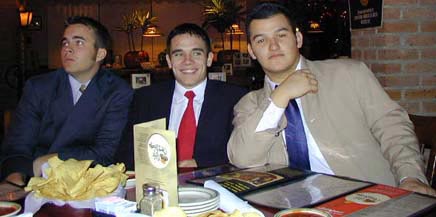 The Springlake-Earth debate teams attended the UIL District 4-A Cross-Examination Debate meet on Saturday February 10, 2001. There were three teams competing from S-E, they were: Matthew DeLeon and Michael Clayton; Carrie Longoria and Iliana Melendez; and Audrae Barton and Haylee Moudy. The schools that were competing were: Farwell, Sudan, Smyer, Meadow, and Whiteface.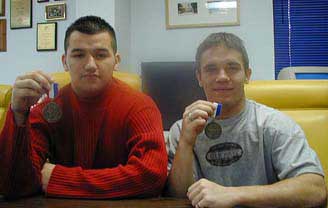 Matthew DeLeon and Michael Clayton won first place, defeating Meadow in the Semifinals and Whiteface in the Final. They will be advancing to the State Meet in Austin on March 11-12, 2001, for the fourth year in a row. They will defend the State Championship and bring the Gold back for the third year in a row.