Pictured below is the first girls' Basketball team at Spring Lake. We were interested in noting the differences between the boys' basketball apparel and the girls'!
---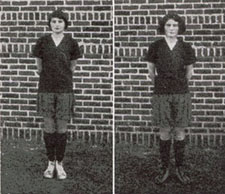 Cecil McKinney--Forward
Beatrice McKinney--Capt.--Forward
---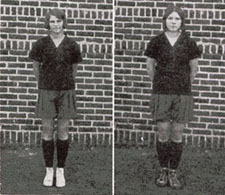 Beedie Simmons--Side Center
Irene Bell--Jumping Center
---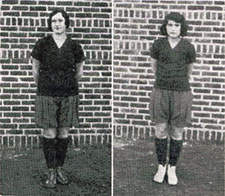 Frances Goodwin--Guard
Pearl Henderson--Side Center
---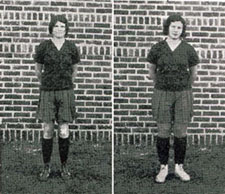 Edna Simmons--Guard
Florene Davis--Guard
Pictures taken from 1931 "Wolverine".
---
---