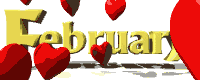 Students of the Month


Heather--8th Grade
Heather likes the song Get Out of My Mind, the TV show Dawson's Creek, and the movie Carrie II. She loves peanut butter and jelly sandwiches, the color yellow, and God. Heather enjoys running track, science, but can't stand snobs! Her future plans include becoming a meteorologist!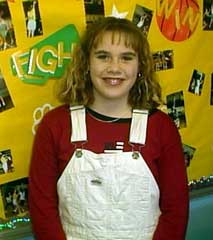 Alex--7th Grade
Alex likes the song Smooth, the TV show Friends, and the movie Knotting Hill. She likes to go out for pizza, play basketball, and her favorite subject is math. God is Alex's favorite person, she enjoys cheerleading, and snobs are her pet peeve. Alex's future plans are to become a doctor!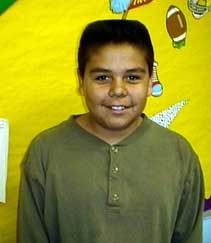 Jessie--6th Grade
Jessie likes the song Blue By, the TV show Dragon Ball Z, and the movie The Haunting. He likes to eat pizza, Justin is his favorite person, and football is his main sport. Jessie enjoys math and messing around with friends. His future plans include becoming a football player.