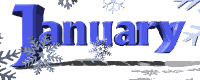 Students of the Month


Andrea--8th grade
Some of Andrea's favorites include the song Sometimes, Tv Show The Brady Bunch, and the movie Toy Story 2. Her favorite colors are blue and black; football is her favorite sport. Andrea enjoys collecting rocks, but she doesn't like for people to read over her shoulder! Her future plans include getting out of Junior High!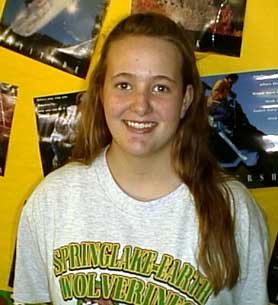 Brandy--7th grade
Brandy's favorite TV show is Jesse, her favorite food is pizza, and she likes the color yellow. Brandy enjoys track and math while baking is her favorite hobby. She can't stand people to talk about one another and her future plans are to become a teacher!



Michael--6th grader
Michael likes the song How Do You Like Me Now, TV show Home Improvment, and the movie Scream. His favorite food is pizza, favorite person is his big brother. Math and football rank as his favorite subjects and Michael enjoys collecting cards. His pet peeve is when something messes up the yard and his future plans include becoming a farmer!