Friendship Cookies
These are the delicious Friendship Cookies that we made for our Reading Buddies! We had so much fun sharing these with our friends!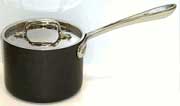 Ingredients:
4C sugar
2 sticks oleo
1Cmilk
1 square unsweetened chocolate
7C oats
1C peanut butter
1tsp vanilla
Combine first four ingredients in large sauce pan. Bring to a boil and boil for one minute. Remove from burner and add the remaining ingredients. Drop by teaspoon on wax paper. Let cool and enjoy!!