"Ivonna"
written and illustrated by
Crystal, Valerie, and Demetra
---
Vocabulary to help you understand this modern day Cinderella story:
scrubs - lazy guys
bust suds - wash dishes
represent - be noticed
stank - mean
"What the problem is?" - what is the problem
sweet - pretty
home boy - guy friend
outtie - leaving
jam - favorite song
hooked up - got together
phat and tight - pretty hot and good looking
---
Once upon a time there was a teenage girl who was phat and tight. The girl had a stank step dad and two scrubs for brothers who made her life miserable. The girl had to bust suds,

iron, and do the scrubs' homework.
They called the girl Ivonna. One day she received an invitation

to the Junior Senior Prom on Saturday. All the fine players were going to be there, and she just had to go represent. She worked hard all week, hoping that her father would let her go. When Friday rolled around, her scrubs caught her at the club,

and they turned her into her stank step dad. She was grounded. BOOM! The eve of the prom she was crying in her room, when all of a sudden her fairy home boy, Poofdaddy, came.

"What the problem is, Ivonna?" She told him about the night before, and he came up with a solution. They surfed the 'net and found a sweet dress for her to look tight in. They also found some kickin' shoes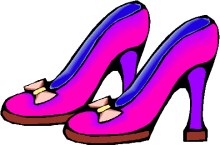 at the e-bay site. Poofdaddy waved the magic cane and all came to Ivonna. Once again Poofdaddy waved the magic cane, and there magically appeared in her driveway a silver Mercedes

with P.H.A.T. on the license plate. Her fairy home boy told her to be home no later than two o'clock, because if she was not home by then, the car would be gone and she would never see it again.

She told her fairy home boy, "I'm outtie," and left for the prom. She arrived at the prom and saw her scrubs, but they didn't recognize her.
Ivonna was enjoying herself and all of a sudden her jam came on. She looked across the dance floor and saw a fine hottie, so she went over and asked him to dance.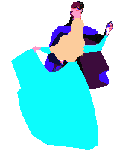 His name was Austin. They hooked up and went to the club after the prom was over.




She was having so much fun that she lost track of time.

So she ran out of the club without telling Austin anything. Austin ran after her, but didn't catch her. As he saw her drive away, he saw her license plate. Ivonna barely made it home in time.
Weeks went by, and Austin heard nothing from Ivonna. She searched for him but didn't know where he lived. While Austin was bustin' a cruise with his boys, he saw the silver 2000 Mercedes with the license plate that read



He busted a U and chased her down. Austin and Ivonna were very pleased that they had finally found each other. They talked the night away and found out that they were both going to MoJo University. Ivonna and Austin spent the rest of the summer together. Both left in August for MoJo. Two years later they married and they were kickin' for the rest of their lives.