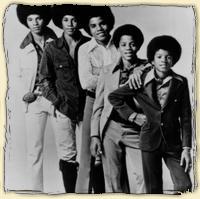 The Jackson 5 was Motown's last great pop group and among the most successful single acts of the '70s. The group consisted of five brothers -- Jackie (b. May 4, 1951), Tito (b. Oct. 15, 1953), Jermaine (b. Dec. 11, 1954), Marlon (b. Mar. 12, 1957), and Michael Jackson (b. Aug. 29, 1958). They grew up in Gary, IN, and were first organized as a group by their father, Joe Jackson, in 1966. In essence, the group was a vocal ensemble centered on Michael, who, though the youngest, was clearly the most talented. The group came to the attention of Motown and was signed in 1969. Their first four singles, "I Want You Back," "ABC," "The Love You Save," and "I'll Be There," all hit number one in 1970; "Mama's Pearl" and "Never Can Say Goodbye" did almost as well in 1971.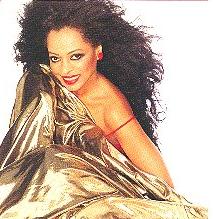 Diana Ross (born Diane Ernestine Ross, March 26,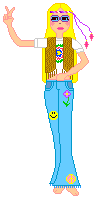 1944) was an icon throughout the 60's and 70's, and although she must have gotten used to being in the spotlight, her beginnings were humble. Diane grew up in the Brewster Housing Projects, Detroit, with three friends: Betty McGlown, Florence Ballard, and Mary Wilson. These four joined forces while they were still in high school and formed the R&B vocal quartet, The Primettes.
Getting a Motown audition through Smokey Robinson, they were signed in 1961, when Berry Gordy asked them to change their name. The Supremes were born. After a decade and twelve number one hits, The Supremes (as ranked by Billboard Magazine's record popularity charts) had become the third biggest pop act of the sixties, trailing only the Beatles and Elvis. It was at this point, in 1970, that Diana Ross decided to strike out on her own. Still signed to Motown, Diana's first solo hit of the album "Diana Ross", was "Ain't No Mountain High Enough." This remake of the 1967 hit by Marvin Gaye and Tammi Terrell stayed at #1 in the US for three weeks and sold a million copies.








to home
Back to 70's
Next to the 80's

Next to 70's fashion