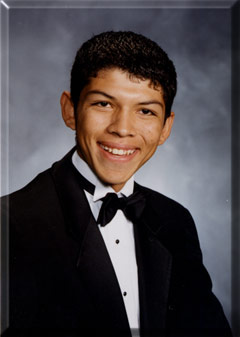 ---
Name: Brock
Age: 18
Birthdate:
MARCH 31
Pet Peeve:
PREJUDICED PEOPLE AND HATERS
Hobbies:
READING AND RUNNING
Favorite high school memory:
WHEN I WON AT OUR FIRST TRACK MEET!
What will you miss most about high school and WHY?
CROSS COUNTRY, ALL THE FUN WE HAD
Who will you miss most from high school and WHY?
CARMEN, I WON'T HAVE HER IN MY CLASS TO MAKE ME LAUGH
College you plan to attend:
WEST TEXAS A & M
What are your future plans:
JOB, COLLEGE
Most embarrassing moment:
WHEN I FELL DURING A CROSS COUNTRY RACE
What is your greatest fear in life?
RELATIONSHIPS
What is strange and or unique about you?
MY CRAZY ATTITUDE
What advice do you have to give to the lower classmen?
TRY YOUR HARDEST OR DON'T TRY AT ALL!
Who is your favorite faculty member and what do you like most about them:
MRS. MOSQUEDA, BECAUSE SHE IS ALWAYS NICE!
---