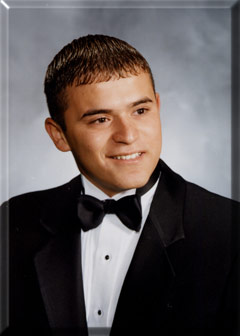 ---
Name: ISIDRO
Age: 18
Hobbies:
SPORTS
Favorite high school memory:
PEP RALLIES
What will you miss most about high school and WHY?
LISTENING TO THE COACHES MUMBLE
Who will you miss most from high school and WHY?
MRS. MOSQUEDA AND MR. MEJIA
What are your future plans:
WORK HARD FOR A LIVING
Most embarrassing moment:
SINGING THE SCHOOL SONG IN THE CAFETERIA
What is your greatest fear in life?
END OF THE WORLD
What is strange and or unique about you?
MY FACE AND SKIN
What advice do you have to give to the lower classmen?
STAY IN SCHOOL
Who is your favorite faculty member, and what do you like most about him/her:
MRS.MOSQUEDA, BECAUSE OF HER MOOD CHANGES