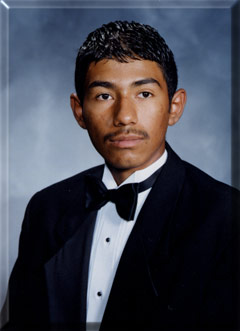 ---
Name: SIMON
Age: 18
Birthdate: AUGUST 21
Pet Peeve:
PEOPLE WHO TALK ABOUT YOU
Hobbies:
FOOTBALL AND BASKETBALL
Favorite high school memory:
PLAYING FOOTBALL AND SENIOR PROM NIGHT
What will you miss most about high school and WHY?
NOT A THING
College you plan to attend:
SOUTH PLAINS COLLEGE
What are your future plans:
WORK TO MAKE A LIVING
Most embarrassing moment:
SINGING THE SCHOOL SONG AS A FRESHMAN
What is your greatest fear in life?
DYING AT A YOUNG AGE
What is strange and or unique about you?
JUST ME IN GENERAL
What advice do you have to give to the lower classmen?
STAY IN SCHOOL
---