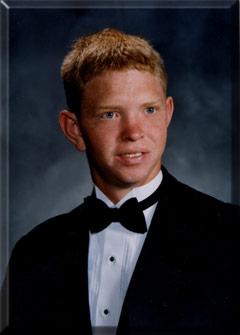 ---
Name: JOHN
Age: 19
Birthdate: MARCH 23
Pet Peeve:
PEOPLE WHO TALK ABOUT OTHER PEOPLE
Favorite high school memory:
BEING FOOTBALL DISTRICT AND BI-DISTRICT CHAMPS
What will you miss most about high school and WHY?
FOOTBALL
Who will you miss most from high school and WHY?
MY GOOD FRIEND, LUKE
What are your future plans:
GET MARRIED
What is your greatest fear in life?
DEATH
What advice do you have to give to the lower classmen?
TRY HARD IN SCHOOL!