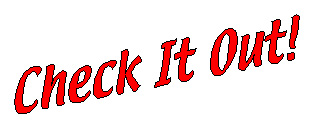 SPOTLIGHT ON BOOKS TO READ THIS SUMMER

Summer is a great time to kick back and read for fun. This summer try reading books that are not Accelerated Reader books. Do you remember that book that you wanted to read but found it below or above your reading level? Now is the time to check out that book and try reading it just for fun. No pressure for points!
Have fun and READ!
HAVE A WONERFUL AND SAFE SUMMER!

Windsong by Lynn Hall
Juvenile Fiction: JF Hal

Growing up in a small Missouri town and feeling unloved at home, thirteen-year-old Marty is determined to find a way to keep a special greyhound puppy from the kennel where she works.

Walker's Crossing by Phyllis Reynolds Naylor
Juvenile Fiction: JF Nay

While living on his family's ranch in Wyoming, where he hopes to someday be a cowboy, Ryan faces conflicts with his older brother who becomes involved in a militia movement.

A Horse Like Barney by Jessie Haas
Juvenile Fiction: JF Haa

Finally given permission to have a horse of her own, Sarah looks at a series of Morgans and finds herself being scared, being bored, and falling in love with too many horses.

Who Really Killed Cock Robin?: An Ecological Mystery by Jean Craighead George
Juvenile Fiction: JF Geo

Eighth-grader Tony Isidoro follows a trail of environmental clues to try and figure out what ecological imbalances might have caused the death of the town's best-known robin.

Midnight Magic by Avi
Fiction: F Avi

Mangus the Magician must free a princess from a terrifying ghost. But Mangus doesn't believe in ghosts. Actually, he doesn't even believe in magic. His servant boy, Fabrizio, is the princess's secret friend and determined to prove that the ghost is real.

What Janie Found by Caroline B. Cooney
Fiction: F Coo

While still adjusting to the reality of having two families, her birth family and the family into which she was kidnapped as a small child, 17-year-old Janie makes a shocking discovery about her long-ago kidnapper.

The conclusion to the bestselling novels The Face on the Milk Carton, Whatever Happened to Janie?, and the Voice on the Radio.
Dancing letters courtesy of :
[Home] [Family Reading Night]