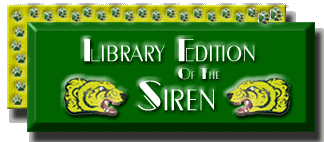 May 8, 2000

The Springlake-Earth Community Library started it's second year of Family Reading Night on October 11, 1999 and it continues to be an overwhelming success.
We appreciate the Tocker Foundation for the grant given in September 1998 that helped initiate this program.
COME JOIN THE FUN!
(Click on Pictures for larger images)
Thank you to all the students, teachers, parents, grandparents and everyone else who attended Family Reading Night this year.
YOU MADE IT A BIG SUCCESS!