A Little Bit About The Group: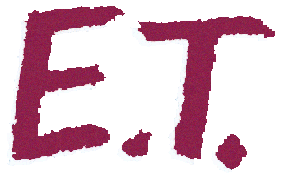 Is this the original "Group"?
This is not the original group; Craig Jones and Chris Haberer were former members.
What are your goals for the band/group?
Greg-" To be the best."
Kris-"Live tour, baby."
James-"To do the best we can and go as far as we can go."
Where have you performed?
We have perfomed at Rescue Fest, 4th of July Parade Celebration, Hoot's-Amarillo, Einstein's-Lubbock, Halloween Dances, and several other places and parties.
What type of music is it that you play?
We play a variety of music: rock, alternative, reggae, funk, and everything but country.
Give us some lyrics of your favorite songs.
We have too many great songs, and too many great lyrics to choose from, but here are a few examples from Kris-ET's drummer
311-"Strong All Along"-"Take on the love, and the good karma"
Rage Against Machine-"Guerilla Radio"-"It has to start somewhere, it has to start sometime, what better place that here, what better time than now! "
Do you play your own songs? If not, when do you think you'll be performing your own songs?
Yes, we are playing and practicing a few of our own, and we're working on others so we can later start playing them.
When and where is the next gig?
Upcoming Gigs for ET Band:
Amarillo, TX at Hoot's in the early part of June
Lubbock, TX 4th on Broadway--time and date are not yet set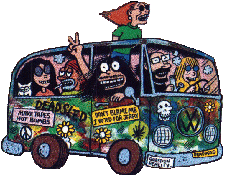 Back to High School Home Page | Back to ET Band Page
Next to Tyson-Lead Vocals | Next to James-Vocal and Base | Next to Greg-Rhythm | Next to Kris-Drummer