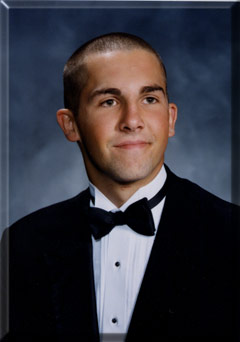 ---
Name: TRAVIS
Age: 17
Birthdate: JULY 29
Pet Peeve:
PEOPLE WHO TALK TRASH AND DON'T BACK IT UP
Hobbies:
READING, HANGING OUT WITH FRIENDS, GOING TO THE MOVIES
Favorite high school memory:
PLAYING WHEELER (FOOTBALL) MY SENIOR YEAR!
What will you miss most about high school and WHY?
PLAYING FOOTBALL
College you plan to attend:
SOUTH PLAINS COLLEGE
What are your future plans:
ATTEND SPC
Most embarrassing moment:
HAVING EVERYONE WRITE ON MY BACK WHEN I WAS "ASLEEP!"
What is your greatest fear in life?
TEARING MY ACL AGAIN
What is strange and or unique about you?
I'M WHITE
What advice do you have to give to the lower classmen?
TRANSFER TO ANOTHER SCHOOL
Who is your favorite faculty member, and what do you like most about him/her:
MR. GASTON; BECAUSE HE HAS A SENSE OF HUMOR
---